What would it be like to get access to 12 LIVE A Course in Miracles community gatherings EACH YEAR...
For just $25/gathering?
Join us for
a new LIVE, ONLINE community gathering each month

(that's 12 gatherings a year), where we will have any combination of the following (and other ideas I might come up with - or that you'll come up with!):
Live Q&A
Get your questions, worries, and needs answered.
Live interviews with Q&A
Exciting, engaging interviews - with the ability to ask your questions.
Hot Seats
Step boldly and get rewarded with clarity and transformation through short and impactful 1:1 work with Eldad.
Practices
It's practice, not knowledge, that leads to transformation. We'll have practice sessions to boost your transformation and implementation of ACIM's profound teachings.
Live training & lessons with Q&A
We'll deep-dive into specific topics and lessons, and you'll get to ask questions about what we just learned.
Breakout Rooms
Engage in transformational work with other ACIM students.
And so. much. more.
The sky is the limit, and I'm encouraging your ideas to keep making these gatherings even better through the wisdom and experience of the community.
Efrat Sar-Shalom,
World-renowned A Course in Miracles teacher,
Author &
World peace activist.
"In his love, in the wisdom of heaven which he has, in his deep connection to high listening, Eldad knows the course and the truth.
He is a huge blessing to anyone who wants to go on a deep inner journey and fly high to heaven."
Patricia Keeler, Somatic Coach
"I've studied the Course in Miracles for over 20 years and have very rarely found students who have taken it all the way home.
But Eldad is there."
Aaaaand…
When you're joining the Miracle Gatherings now, you're

100% Safe

with our

famous 30-day

Platinum Guarantee: 100% satisfaction

or get your entire investment back, for any reason- No B.S., no questions asked.

I'm confident that you'll get full value for your investment. So I can easily and confidently back it up with my 100% risk-free guarantee.
No small letters, no funny faces.
You're 100% safe.
It's effortless and straightforward:
When you join the Miracle Gatherings today, you get immediate access.

In the very unlikely situation in which you're you're not satisfied and feel like you should have your money back - for any reason - simply email us within 30 days from the date of your enrollment.

We'll gladly refund your entire investment to the same card you used to enroll with. Easy. No tricks, no quirks, no problems.

Yes, I am that confident in these gatherings.
And if you're interested in it, which you probably are since you take the time to read these words, but you're afraid for any reason, I'd rather you tried and saw for yourself how good it is, how much it can help you, rather than pass on this great opportunity just because of fear.
So I'm taking all the risk on myself - because I already know how good it is.

And, I only want people who are 100% happy with what they got in our community.

So in the (very) unlikely case that you're not 100% satisfied, we will part as friends, and you'll get all your investment back.
Now is that sweet, or is that sweet?
Learn From A Teacher You Can Trust
Stuart Hartley, ACIM student of 25 years
"A visit to the Better Awareness Centre website will reveal a comprehensive availability of a very interesting, informative, helpful, well maintained, supported, practical and educational opportunity for students of ACIM.
Eldad's ongoing, personal and joyful support and involvement is a welcome bonus."
"That sounds great, Eldad! How do I get access to all that goodness?"


All you need to do is fill up the registration form and you'll get immediate lifetime access to these exclusive gatherings.
But first… Who is this not for?

This is NOT for you if:


You have

no interest in spiritual and/or psychological growth and awakening.
You already "know everything" there is to know about A Course in Miracles. Seriously, this is

really

not for you. (And no, I do

not

know everything myself).

You are taking A Course in miracles in a very "religious" manner. It's fine, but this workshop and this community will not be the right fit for you.

You are fighting and arguing with people online and in person, and you must always be 'right.' Don't even bother trying. You'll be kicked out of our community before you know it. With all due love and respect, this is a safe

community for our members, and we will keep it that way.

You know enough about Kennet Wapnick's approach to A Course in Miracles to know that you totally disagree with him, and nothing can change your mind.

You only want to take advantage of our money-back guarantee,

and you're not really interested in spiritual and/or psychological teachings and practices that will help you transform your life.

This workshop is for people who really want to deepen their understanding and practices and live a happier, better, more awakened life.
And who is this for?

This IS for you if:


You are curious

to know what A Course in Miracles is all about and how it is winning the hearts and minds of

millions of people around the world

for over 44 years.

You are

already studying

and practicing A Course in Miracles but want to understand it

more profoundly

.

You

used to study and practice

the course but stopped, and want to go back to it (it is such a lovely course… many yearn to start again and all they need is

the right opportunity!

).

You are

teaching

A Course in Miracles or using it as a

therapist

or a

coach

, and want to

deep dive into its main messages and concepts

to teach them even better.

You want a safe, loving, supportive, private community to walk the path with.
You are studying and practicing any spiritual or psychological path, but despite all your dedication and efforts, 'salvation,' or complete and total enlightenment, didn't happen to you yet - and you want to know why, and what can you do about it.
Let's Recap

(and add bonuses!)

-
Here's what you're getting when you join the Miracle Gatherings today:


Immediate lifetime access to 12 Miracle Gatherings/year - $3,000 Value/year.


✅ A new LIVE, ONLINE gathering each month (that's 12 gatherings a year) 💖
In these community gatherings, we will have any combination of the following (and other ideas I might come up with - or that you'll come up with!):
Live Q&A.

Live interviews with Q&A.

Hot Seats.

Practices.

Live training & lessons with Q&A.

Breakout Rooms.


And so. much. more.

   
✅ Recordings of all past gatherings with searchable notes.
💖 Special Bonus #1: LIFETIME access to the "Healing & Sickness in A Course in Miracles" online workshop ($749 value; $397 at our store - included for free)
🔥 Special Bonus #2: Access to our private, safe, exclusive community of students and practitioners of A Course in Miracles with daily posts (Priceless!) 

✨ Special Bonus #3: Private safe NON-Facebook community (priceless). *Starts before the end of September 2023.

🤸‍♂️ Mobile app to make your on-the-go & mobile phone experience so much better.

🔒 Our famous 30-day Platinum Guarantee: 100% satisfaction or get your entire investment back, for any reason- No B.S., no questions asked.
Total Value: $3000/year + $749 (+ our priceless No B.S. Guarantee)


🔥 Special Promo Update:
But that's

not

what you'll invest

today

!
Because I want to grow our mighty community, I

 have a special gift for you:

When you join the Miracle Gatherings today, your investment is only $297/year (90% off, $2,703 discount) 


You read right!
Only $297/year for the 12 live gatherings + all the recordings 

+ the bonuses

+ the 30-day money-back guarantee!
That's just $25/live gathering!
Sorry, enrollment to the live gatherings is currently closed and only opens up 0-2 times/year.
Join the waitlist and be the first to get notified when we open the doors again.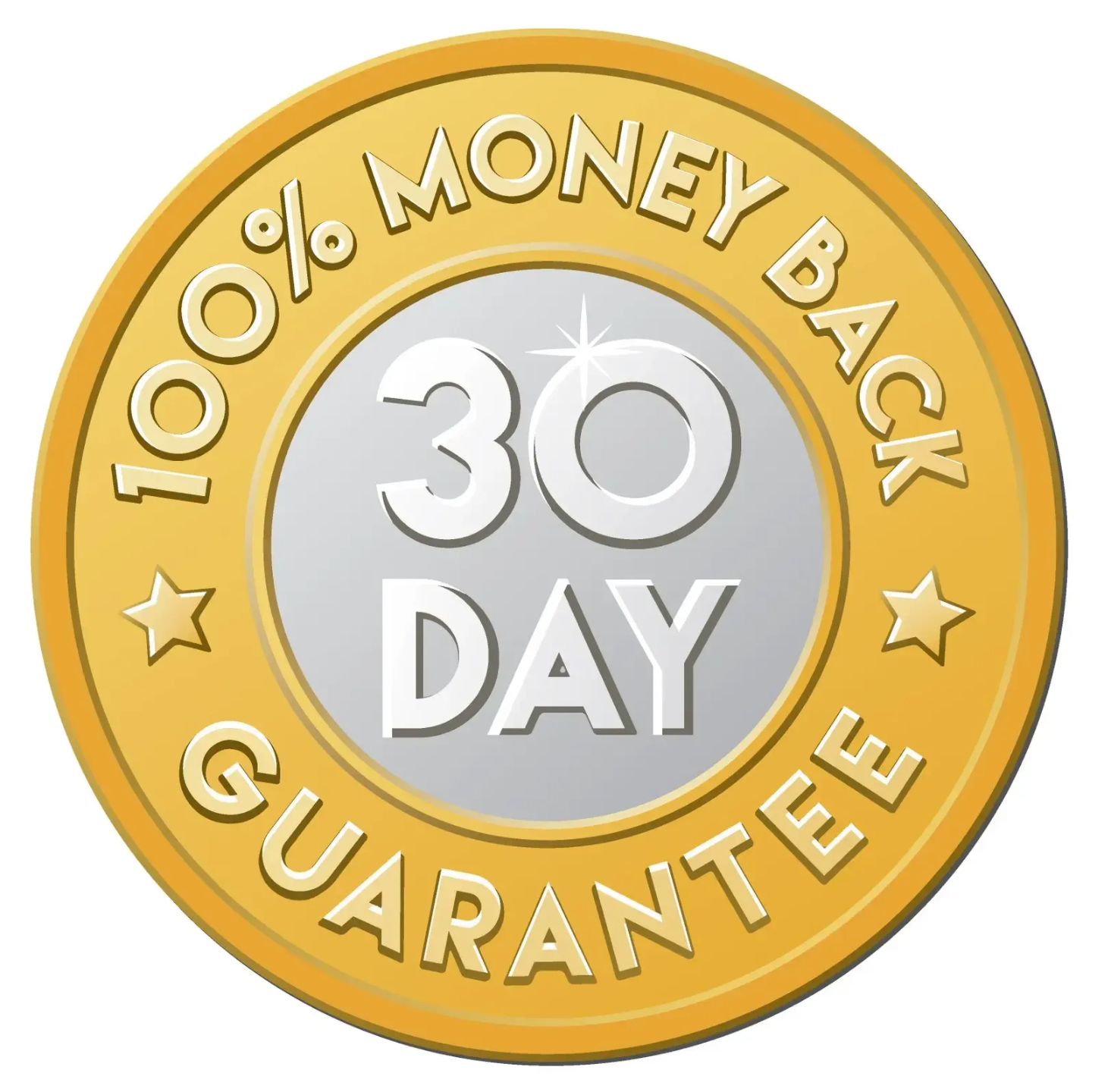 Meet your instructor & coach,
Eldad Ben-Moshe

"Ok, Eldad, this looks very relevant for me, and it's convincing… but who are you?"
While I'm not into singing my praise, I do understand that you might want information about me to help you decide whether to join or not. Many people need that sometimes.
So here are a few facts about me that might help you decide:


I'm the founder of the Better Life Awareness Center, where I coach and teach.
Born in 1976, I've been a certified Enneagram coach since 2009 (and a former successful self-employed lawyer.)

Thrown by chance into the deep water of managing multi-million dollars, life-saving, extremely urgent projects at the young age of 19, and excelling at that, was a massive milestone in my development.

With time, I also learned to manage another kind of 'project', and how to help others do the same:
The 'project' of having a happy, healthy life that is truly worth living.

As a former world traveler, wherever I lived, whatever I did, I saw that real happiness (& suffering) are not a result of life's circumstances and external forces. Yes, they have an effect. No, we can't control them, and no, I'm not at all into 'manifestation' as means for happiness (don't get me started on that! 🤣).

Spiritual as I am, my path is a very grounded one. It involves extreme ownership & responsibility, hard work, and integrity. And a lot of fun, curiosity, and love too.
In 2003 my life took a turn as I started studying the causes of our suffering and happiness through profound teachings on both the spiritual causes and the psychological ones.

I've been practicing transformational psychological & spiritual teachings from the East and the West daily ever since.
I've been studying, practicing, and living A Course in Miracle's teachings and exercises since 2005 - every single day.


As a coach, I use my vast experience to combine these powerful psychological and spiritual approaches in a unique way tailored individually to your inclinations.

I've been helping my clients achieve a happier, better life, as the many loving, grateful testimonials demonstrate better than any word I could write.
As a teacher, one of my super-powers is bringing clarity and structure into chaos - for example, by breaking down big, hard-to-grasp content such as the Enneagram's teachings into small, clear, actionable steps.

In other words, I make things easy to understand - and take action on.

I'm an expert in using extremely transformational methods such as the Enneagram, A Course In Miracles, Mindfulness, Meditation, and my own B-AIR™ system.
I was also a teaching assistant in Enneagram coaching certification courses when I lived in Israel.

I taught mindfulness, meditation, Enneagram, Course in Miracles, and yoga classes in Mexico, Israel, the United States, and Brazil - and even at the jail (volunteering, I wasn't an inmate! 🤣).
I'm also a loving father to my boy Matan, which in Hebrew means 'giving.'
My ultimate mission in life: To become the most loving being I can be, the cleanest channel for love - and help you do the same.
Take advantage of this exclusive offer before the price goes up.



Join the Miracle Gatherings today before this special offer goes away.

And with our 100% safe, no b.s. money-back guarantee?

You simply can't lose.
Sorry, enrollment to the live gatherings is currently closed and only opens up 0-2 times/year.
Join the waitlist and be the first to get notified when we open the doors again.